Our history
Gallery specialized in the trade of 18th, 19th and early 20th century European antiques and Fine arts.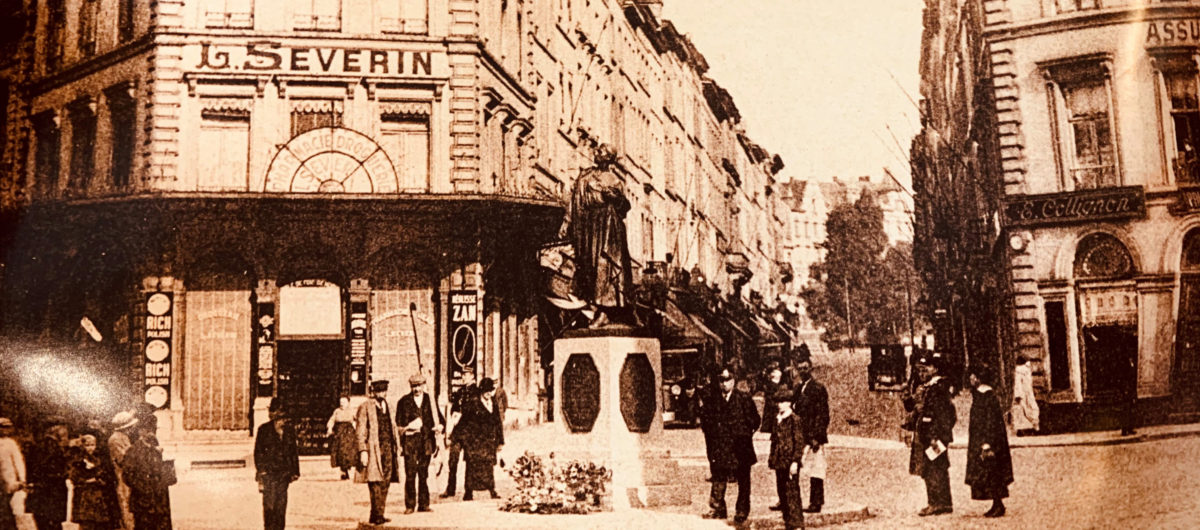 L'Égide Antiques was founded in 1989 in the historic heart of Brussels, between the Grand Place and the Sablon.
THE BEGINNINGS
The Di Egidio-Brixhe couple became passionate about art at an early age. Jacqueline learned about painting through her artist mother and the family-owned paintings by her ancestors. Egidio has a gift for drawing, curious about everything and loves comics. The two of them start to buy as private collectors and after some time started trading on markets and little fairs. After a few years and with their diplomas in pocket, they launched their first gallery in 1989, on Rue du Lombard in the center of Brussels. They spared no effort to make their dreams come true while raising their three children.
They specialize in European antiquity but consciously want to remain generalists because that's where they feel most free! Their philosophy is : everything is allowed, in style and period in time, as long as it is interesting, qualitative and decorative. As for the clientele, which becomes more and more loyal, the most important thing is to "fall in love" with it!
International relations multiplied and trade with Italy – Egidio's birthplace – intensified.
DEVELOPMENT
In 1992, the couple took on a new challenge and set up a large commercial space on the Place Saint-Jean in Brussels. A neoclassical façade with arched shop windows, high ceilings and a refined layout showcase the collection.
The shop specializes in offering high-end pieces to a cosmopolitan clientele. Porcelain became a hobbyhorse and L'Égide is proud to defend the most beautiful European porcelain, especially that of the Brussels factories.
L'Égide is present at national fairs and events such as Eurantica, Brussels and Namur or the Ceramics and Fire Art Shows.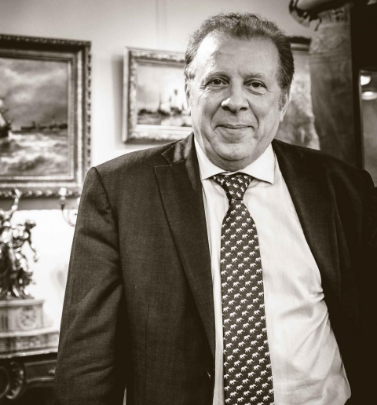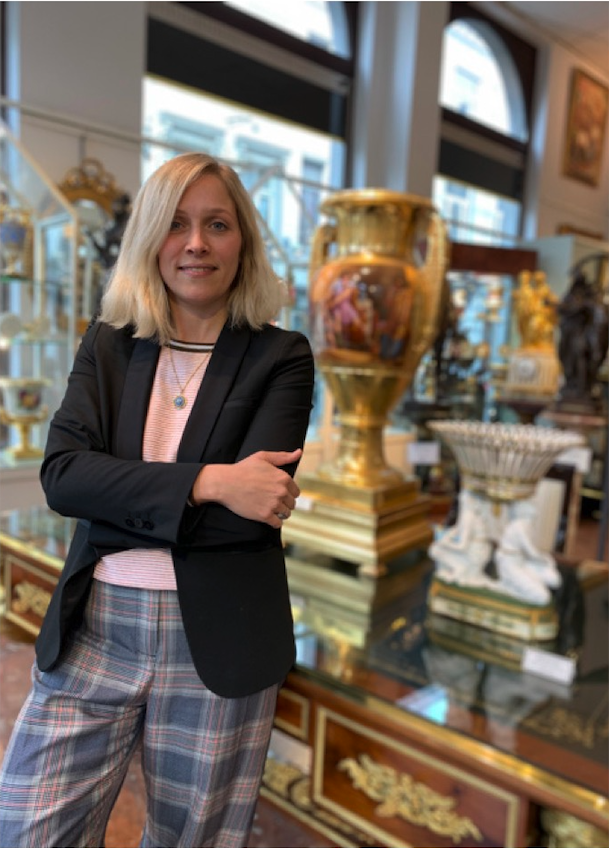 THE RISE
In 2000, Pascal, the couple's son, joined the team. In 2007, it was Aurélie's turn to join the family business. Patrick, Egidio's younger brother, has been in charge of logistics and a great handler since 2006.
The gallery is growing, and L'Égide does not hesitate to acquire large sculptures and paintings.
In 2019, Pascal, a connoisseur and enthusiast of the world of the 7th art, is launching his own sales room (https://www.dagotyauction.com)
Aurélie welcomes you in the gallery, takes care of the management and the digital strategy of the company: taking pictures, writing and researching about the objects and artists, developing the online positioning and social networks. Aurélie is a member of ROCAD, the Royal Belgian Chamber of Antique Dealers and Art Dealers. (https://www.rocad.be/)
The contact and satisfaction of our customers remains our priority. Excellence is at the heart of our philosophy and has been for over 30 years.
Come and discover our sculptures, paintings, porcelain, polished furniture and our art objects and curiosities.